Welcome to Eco Star Painting, Calgary's trusted expert in residential and commercial painting for over 25 years
Eco Star Painting is dedicated to providing you with high quality results for any sized project. Let Ted and his team refurbish, repair, revive and refresh the interior or exterior of your home with time tested paint products applied by qualified professionals.
We can help you choose the best paint for the job with expert application and attention to detail. We believe the work should be done properly with no steps skipped, so it provides many years of durability and beauty.
Our knowledge and commitment to excellence sets us apart from the rest. With thousands of projects undertaken and 25 years painting in Calgary's demanding weather conditions, we will ensure that your results are not only appealing but long lasting.
With our level of expertise, we guarantee accurate estimates with no hidden costs or up-selling.  Our unique proposals show a photo of each area being painted, and include labour and material costs. You can be assured of total cost certainty from start to finish.
Eco Star Painting is a Residential & Commercial Painting Contractor in Calgary, Alberta
We provide our painting  services throughout the city and  surrounding communities including Cochrane, Okotoks and Airdrie. With over 25 years experience serving a wide range of residential & commercial clients, our services include both interior and exterior painting.  We specialize in residential repaints, office painting, retail painting, maintenance painting, apartment & condo painting, building painting, warehouse painting & new renovations. If you're looking for quality Calgary painters you've come to the right place!
Calgary Painters - Calgary Residential Painting - Calgary Commercial Painting
Commercial Interior Painting
Retail  Painting
Warehouse Painting
Commercial Common Areas
Maintenance Painting
Retirement Communities
Lobby & Common Areas 
 Apartment Repaints
Residential Interior Painting
Interior Wall Painting
Kitchen Cabinet Refinishing
Spraying Doors 
Color Matching
Wallpaper Removal
Drywall Repairs
Ceilings  Sprayed
Baseboards & Trim Painting
New Renovations
Commercial Exterior Painting
Store-Front Refinishing
Exterior Building Painting
Siding Painting
Graffiti Removal
Railing Painting
Sound Wall Painting
Stucco Painting
Commercial  Door Painting
Condo Exteriors
Pressure Washing
Residential Exterior Painting
Residential Siding Painting
Garage Door Painting
Fence & Deck Staining
Spraying Doors & Trim
Brick & Stone Painting
Stucco Painting
Siding Spray Painting
Pressure Washing
Restore Old House Exteriors
Wood Repairs
Testimonials
Eco Star did an excellent job on the exterior of my house that hadn't been touched for 10+ years. The job was done very quickly, efficiently and cleanly and Ted even did work that was not covered in the contract for no extra charge. The price quoted was the price I paid which I am grateful for since I have other expenses to this place I bought very recently. I would highly recommend to others and will definitely use Ted again.
Ted has worked for me twice and I would highly recommend him. His estimates were accurate his work was conducted efficiently and tidily and most importantly on time. I will not hesitate to hire Ted again. He is my go to painter for all my painting needs.
Ted is awesome! He did an amazing job on the office, and was really easy to work with. Would recommend him to anyone. Very reasonably priced too!
We recently purchased a home that needed minor renovations, we had received a few quotes for a painter but then decided not to paint. When Ted emailed his very professional quote we were so impressed with the detail, accuracy and reasonable price that we hired Eco Star right away! Ted does quality work with attention to detail and keeps a neat and tidy work space. He is very pleasant to deal with and we appreciated his honesty and sincerity when requesting quotes on the exterior painting; he had our best interest in mind. We will contact Ted for any future projections without hesitation!
Eco Star Painting recently painted the interior of my house and I was very pleased with the result. The prep work was thorough and the painting was excellent, also it was the best price I was quoted.
Having only a week between possession of our new house and our goods being delivered, we definitely did not have time to paint our entire house. Ted was able to fit us in on short notice, and worked long hours to ensure he was done before our goods arrived from Manitoba. Even with the carpet installers getting in his way! We are thrilled the way it turned out and we will be hiring him again! Top notch workmanship!
We hired Ted to repaint our 2400sf home. Incredible service. His work is excellent, clean, thorough and priced reasonably. I appreciated his simple straight talk, sticks to his quote and timeline and the quality of his work is just excellent. We ended up rehiring him a second job on our rental and would strongly recommend him. The only thing I would otherwise comment on, was I wish he talked me out of painting the place blue. I'd still call him though for my next paint job!
Eco Star painted the ENTIRE inside of our 100 year old home to transform it into a light and bright space. He has also always been on hand for smaller unique painting projects. Most recently he transformed a whole wall with specialized white board paint that our son uses for all his high school homework. Ted is a perfectionist and it shows in the quality of his work. We will continue to use Eco Star Painting in the future and recommend this company without hesitation!
I would highly recommend EcoStar for any job - big or small. He has painted my house in the past so when it came time to hire a painter for an office relocation, Ted was the guy! The walls in the office were in very bad shape and he made them look brand new! The before and after of the office walls is truly amazing. He did a gorgeous job and I would not hesitate to call him again!
Eco Star Painting painted both the inside and outside of a house we own and did a superb job! I recommend him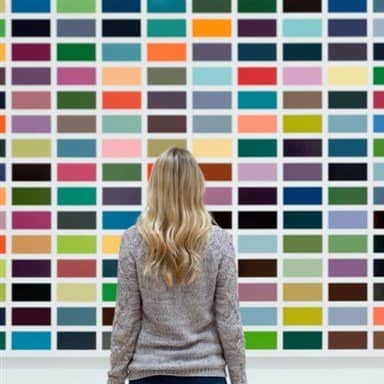 We can Help with color selection
Our talented designers are creative and highly experienced
Are you ready to get started?
Book a time for an estimate