We Paint Offices
Are You Looking For Professional Office Painting With Minimal Disruption To Your Customers And Employees? We Offer Quality Work At Reasonable Prices 
Calgary Office Painting -
Eco Star Painting
Eco Star Painting is not only one of the top residential painting companies in Calgary, but we also specialize in commercial office painting. Many businesses in Calgary have come to know us as a reliable painting company that offers a Quality service at competitive pricing.
 Some of our clients include First Class Engraving, Red Hat Co-operative Ltd, Spirax Sarco, Wild Mountain, Mclellan Energy Advisors Inc, and others. We like what we do and are focused on building and maintaining these relationships as well as developing new ones.
We would love to be your first choice for commercial & residential painting work.
Our process begins with setting up an appointment with our office. From there, our estimator, Ted Rinshed, will walk you through each and every step of your project. Shortly after we will email you a detailed proposal. There are no hidden costs and we will stand by everything that is outlined in the quote. We offer a wide variety of commercial painting services, including interior & exterior work. The bulk of our commercial work is painting offices and building interiors.
Our focus remains on providing quality work at competitive pricing. Our painters are highly skilled and professionally trained to complete the job in a timely and efficient manner. We even offer flexible scheduling and can work off-hours. Our crews are available evenings and weekends if needed.
At  Eco Star Painting we also seek to partner with building managers and commercial property management companies. We are keen to assist you with you building maintenance (painting) requirements.
If you would like to see some of our commercial work, please view our  photo gallery below.
To learn more about our  painting services, please fill out the contact form or call our office at  403-282-2390 or 1-800-PAINTERS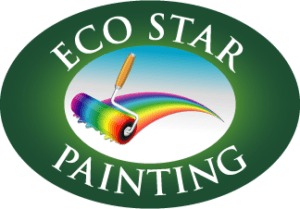 Accent Walls
Have you ever considered adding some feature walls to your commercial offices?  They can  add a nice contrasting dimension to your reception area, common areas, board rooms or offices.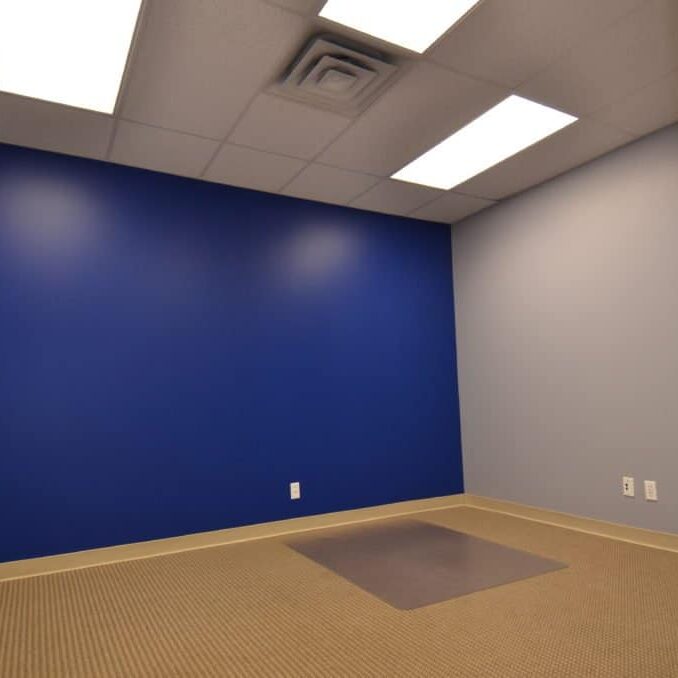 Flexible Schedule
We at Eco Star Painting offer our commercial clients  flexible scheduling and work with you to optimize the timing of the project.. We will be happy to coordinate strategic sections at a time, or work evenings or weekends.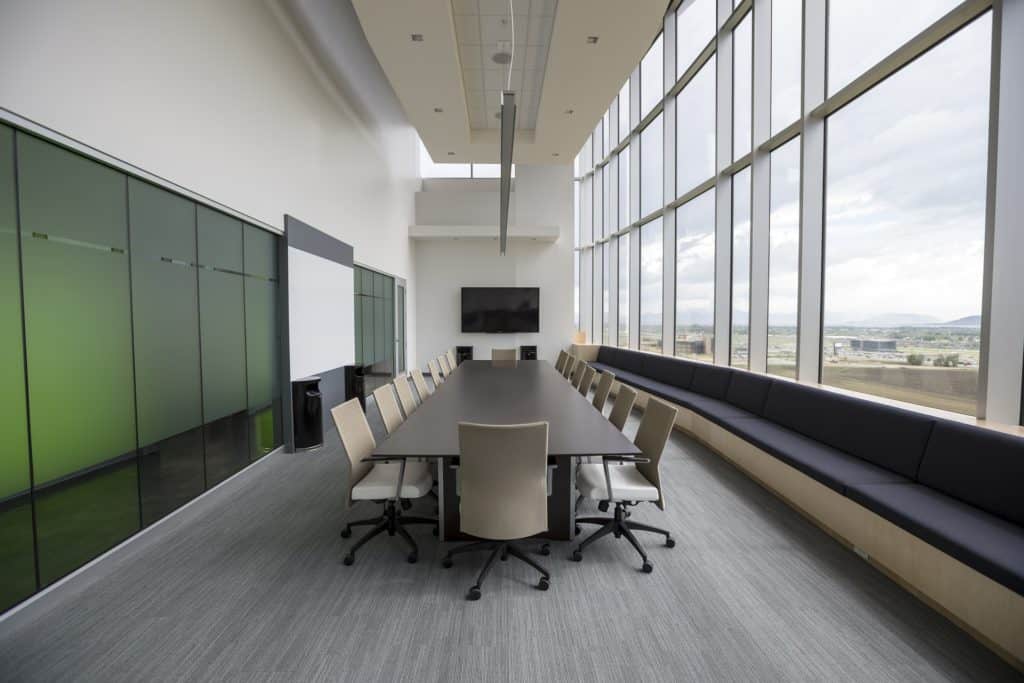 Low Odor Paints
We use low odor  Eco Friendly Paints  when decorating offices for Calgary businesses.  Our job  is to get the work space  available for immediate use hours after the work is finished. They don't leave lingering offensive odors.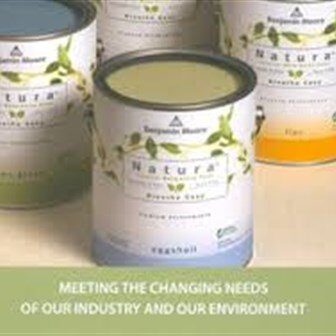 Latest Projects
A couple of Calgary Businesses moved into new buildings and contracted Eco Star Painting to decorate their office spaces. Red Hat Co-operative Ltd. requested a reddish/orange colored feature wall in the reception area. Our 2nd represented business, Spirax Sarco, had us paint  feature walls with their company Pantone Blue #288 color
We'll be glad to help
Contact Us