We Use Dustless Sanding Tools:
Value Added Benefit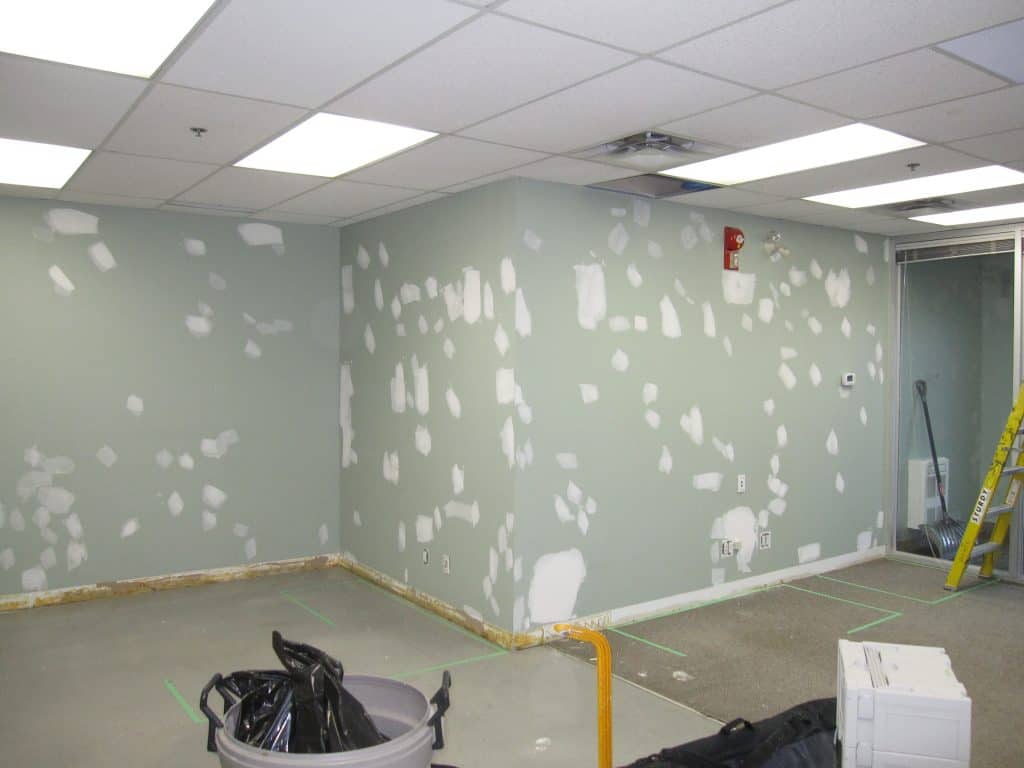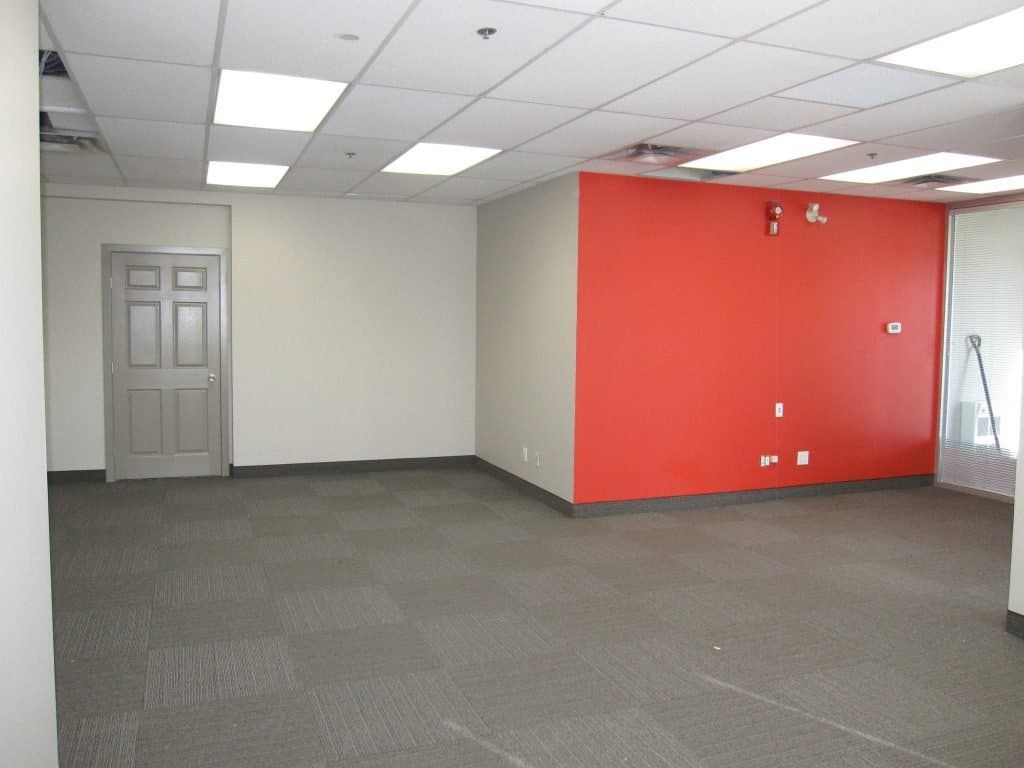 Is Wall Damage Inevitable?

If you own a home or business in Calgary, chances are that you will eventually need to repair damage
 of some type to your walls. If you have kids or pets it's not a matter of if you'll see some damage but when. It's inevitable like the sun rising each day.
The point of
 this introduction is that most people know how messy it can be when they attempt to sand drywall compound. You create a cloud of dust that resembles a sandstorm like in the movie "Lawrence of Arabia." The fine dust particles get suspended in the air and engulf the entire space. We often see several areas of the home share an open space like Kitchens, Dining Areas, Breakfast
Nooks, and Hallways. If there are no walls to limit the spread you will find that the dust will land on just about everything after it settles
. Doesn't it make sense to use tools that produce dust free sanding? We at Eco Star Painting are one of the few painting companies in Calgary that use dust free sanding in our daily routine. In fact we have used our current Festool system for over 12 years.
Chemicals In Drywall Compound
Drywall dust contains crystalline silica and mica, which have been named hazardous materials by OSHA. These chemicals are present in the dust and can cause eye, throat
and lung irritation. Professional painters in Calgary should be made aware of the dangers of overexposure to drywall dust and to use safe work practices. The safest method is certainly the use of dustless sanding tools as described in this article.
The Safety data sheet for Lefarge, a large manufacturer of joint compound lists these ingredients:
http://www.lafarge-na.com/MSDS_North_America_English_-_Joint_Compound_Ready_Mixed.pdf
Ingredients:

Calcium Carbonate,talc,

,

 Mica Crystalline Silica, Perlite, Cellulose, Polyvinyl Acetate, Attapulgite,  Starch, 

Triazine




Warning: Toxic By Inhalation-Contains Crystalline Silica

. 

Use gloves, respiratory

 protection & eye protection when sanding.
Crystalline Silica :
Repeated and prolonged exposure to crystalline silica contained in drywall dust can result in lung silicosis (lung disease) or lung cancer.
Attapulgite: Is considered to be Carcinogenic to animals in animal testing.
This is information from The National Institute for Occupational Safety and Health (NIOSH):
" When silica is present, workers may also face an increased risk of silicosis and lung cancer".
https://www.cdc.gov/niosh/docs/99-113/default.html 
About 25 years ago when I started in the painting trade I was handed a pole sander and was asked to sand all the walls in the house prior to painting.  The crew chief handed me a cheap paper dust mask and a pole sander and then demonstrated the proper way to sand
 a wall. These pole sanders have a head that is rectangular in shape and the sandpaper sheets are fastened in place by tightening a couple of clamps. The sandpaper comes in packs of 25 or 50 pre-cut sheets.  120 grit sandpaper is the standard for 'all purpose' Drywall Compound or "Mud". For the lighter top coats tapers often finish it using 220 or 280 grit.
The problem with these pole-sanders is that they often flip over and scratch or damage the surface of the wall. Today there is a manufacturer called Full Circle that has solved this issue by making a pole sander head that does not flip over. it is a large 9" circular sanding head that is evenly balanced and carries a much larger footprint than the old style I started out with many years ago. This was a messy job and I was determined to find a better way. Dustless Sanding was indeed the answer.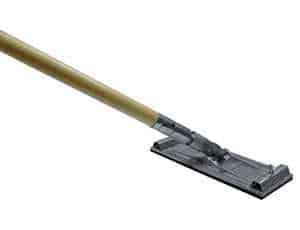 Dustless Sanding: Best Drywall Sanders Available
Festool Planex  Drywall Sander
The Festool Planex is the best dustless wall sander on the market today. It is another excellent tool from the great German tool manufacturer Festool.
The Planex Model LSH-225 Drywall Sander has two-speed gears of 400 - 920 rpm and its handle can be extended for reaching high walls and ceilings. A height range of 8.25-foot to 11.5-foot reduces the need for stilts or scaffolding on most jobs. The Planex Reach Extender is available as an option  for $306. The pivoting sanding head is 8.5". The powerful direct drive allows this unit to be used for removal of popcorn ceilings and whatnot. It's relatively light weight comes in at 8.5 lbs and you can purchase an optional belt harness ($338) for additional user aid. The suction is so powerful that it can stick to ceilings and support its own weight. The Planex also has variable suction. The Festool Planex Drywall Sander retails for $1,620 in Canada.
Porter Cable 7800 Drywall Sander
The Porter Cable 7800 Drywall Sander has an approximately 9" circular Pad and is attached to a  Static-dissipating 1-1/4" vacuum hose. This 13 foot vacuum hose will attach to any Festool Dust extractor and no adaptor is required. It has variable speed capabilities of  1,400-2,000 RPM. The dial ranges from 1-5 settings. It weighs in at  8.5 lbs and I have not considered it to be too heavy or bulky to operate in any way.
The sanding head is articulating which allows the user greater maneuverability and control. The head doesn't gouge the surface because it has little bristles on it. This "skirt" contains the dust so that it is sucked up into the vacuum and not released into the environment. The Porter Cable 7800 Drywall Sander retails for approximately $700 in Canada.
.