Ceiling Painting Calgary
- Residential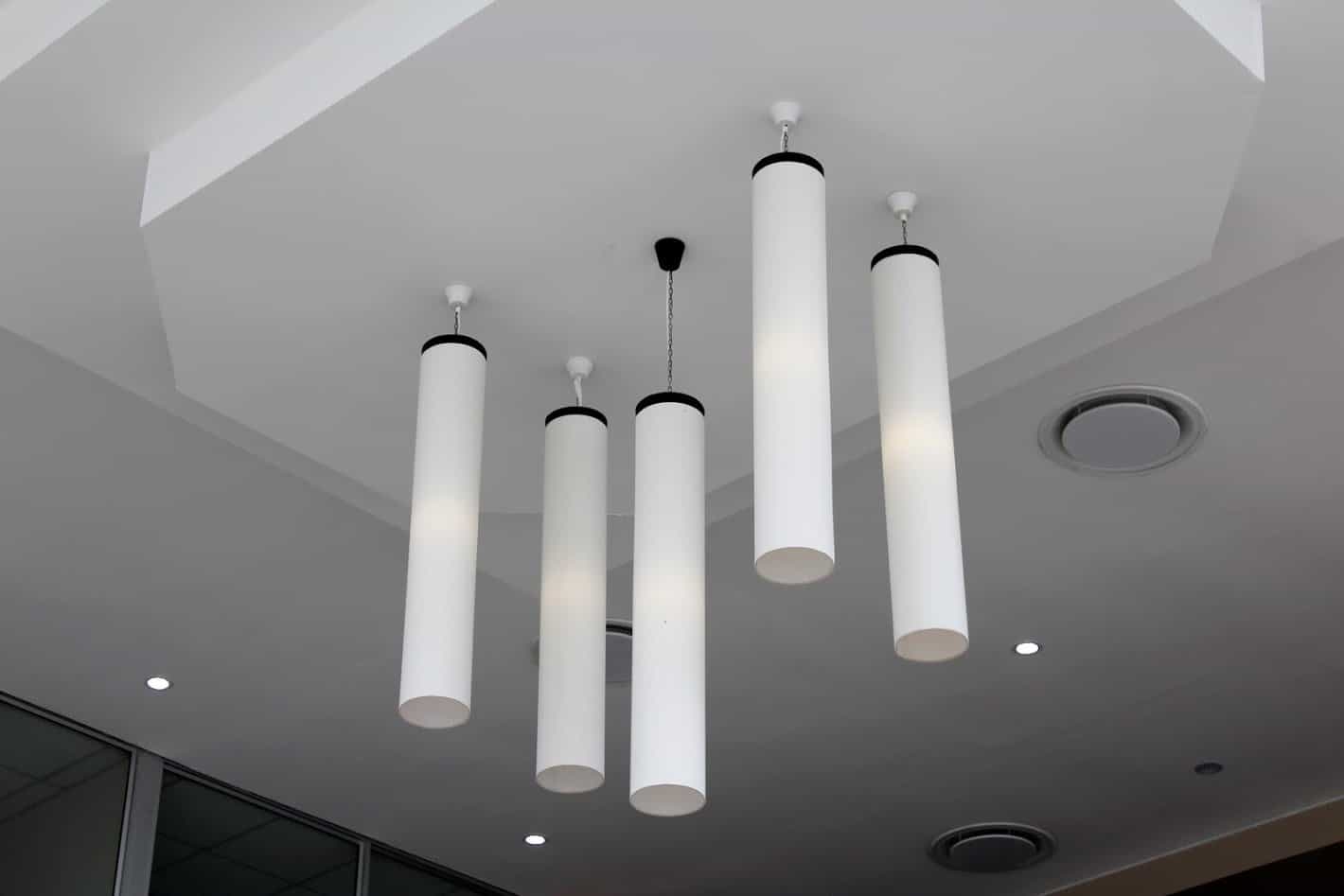 Do You Require Ceiling Painting In Calgary?
Types Of Ceilings
Ceilings are often neglected over the years because they can be difficult to paint for the average DIY crowd.  The walls are often painted several times before homeowners decide that the ceilings really need to be freshened up. Dust, cooking, smoke, or water damage are chief contributors to a dingy looking ceiling.
Popcorn Ceilings
Textured Ceilings
Dropped 'suspended' Ceilings
Acoustic Ceiling Tiles
Flat Ceilings
Vaulted Ceilings
Combination of Flat & Textured Ceilings
Popcorn Ceilings
Popcorn Ceilings are often called Stipple Ceilings, Acoustic, or Stucco Ceilings. Prior to 1978 Popcorn Ceilings were made with asbestos in it. When making a decision to paint or remove a popcorn Ceiling you must be aware of the inherent health hazards if your house was built approximately 40 years ago.
Today Popcorn Ceilings are still applied but they are made with styrofoam and other materials. For a spot of yellowed, water damaged popcorn ceiling you could apply by spray a bleach solution and see if it will lighten up to acceptable levels.
As experienced Calgary ceiling painters, we most often paint the surface using an airless sprayer at lower pressures. We have found that rolling stipple ceilings can produce undesirable results such as pieces falling off, especially if it has never been coated before. Popcorn ceilings are water based and applying a water-based paint can start to dissolve the texture.
To paint the stippled ceiling we use a dead flat paint, usually bright white in color. in order to get an even and uniform appearance 2 coats are sprayed, one from north to south and the seond from east to west. in other words it is best to apply the paint in both directions because it is a porous material with a lot of surface area. Popcorn ceilings, therefore, absorb a lot of paint
How Much Does It Cost To Paint A Ceiling In Calgary?
That depends on if you are painting the walls too. It's more economical to paint the entire room, including the walls, when painting a ceiling. We would spray the ceiling paint right onto the wall without having to cover it up with plastic. This saves a lot of time.
Painting just the ceilings requires our Calgary painting crew to first tape close to the ceiling and then apply a solid film of plastic to the walls. When spraying a room it is absolutely necessary to cover every square foot of the carpet, floors, windows, doors, light fixtures, and furniture.
The cost of Painting popcorn ceilings can vary depending on the size of the room, amount of furniture to be moved and the condition of the ceiling itself. The blacker the ceiling, the more paint is required to cover it up. In most cases a one coat is all that is required. In other cases, you'll need to wait for it to dry and a second coat is applied. Costs can range from $1.00-$2.50 a square foot.
Textured Ceilings
Textured ceilings can come in several styles but the most popular is called a knockdown textured ceiling. A knockdown ceiling has a lower profile or mottled look to it compared to a popcorn ceiling. It is made of drywall joint compound or a material called 'Texture Mud'. This is blown onto the ceiling using a hopper or compressor and then "Knocked Down" with a trowel.
Textured ceilings can be rolled or sprayed. Both application techniques produce great looking results. Most of the houses we paint are occupied so we prefer to roll textured ceilings. The only advantage to using a sprayer is the speed of application. You still need to spray or roll the ceiling in both directions to achieve a uniform appearance. we alway recommend using a deal flat paint because it doesn't reflect an imperfections or streaks on the surface.
Suspended Or Dropdown Ceilings
Suspended ceilings in residential homes are most often found in basements. Like the name implies they are ceiling tiles suspended on a metal grid. The ceiling tiles are easily removed when painting.
Our Process Is As Follows:
Remove individual ceiling tiles
Number the tiles on the back
Dust off ceiling tiles or vacuum them
Clean the metal grid and scuff sand them.
Apply bonding primer if required to grids.
Paint metal grids with an acrylic paint, not a ceiling paint.
Spray the ceiling tiles with a light coat of dead flat paint.
Allow to dry and place the tiles back.
Flat Ceiling Painting
Painting Flat Ceilings is the easiest to do. We usually roll them with a dead flat ceiling paint. This is important because a paint with any sheen to it can look streaky in the right light. Using a dead flat paint on a vaulted ceiling is a must because of the angles of reflection. (Most typical flat paints have a slight sheen to them so you need to know your products). Again, as described above, it is less expensive to paint ceilings if the walls are also being painted. There is no concern about getting the paint on the walls. If you hire us to paint just the ceiling, the walls will have to be taped and covered up with plastic.
Our Favorite Ceiling Paints
Typically we use 5-6 products for Ceilings. Our choice of which paint to use will depend on a number of factors including whether it is a vaulted flat ceiling, or whether it is textured. A good flat paint will have some angular sheen but it is less important on popcorn ceilings. A dead flat is best but regular flat finish can also be used. Regular flat often comes at a lower price point as well. That's always a consideration.
Dulux Xpert Dead Flat Paint
Dulux Lifemaster Flat Paint
Benjamin Moore Ceiling: Dead Flat (508)
Benjamin Moore Regal Select Flat Paint
General Paint Breeze Flat Paint
Sherwin Williams Emerald Flat Paint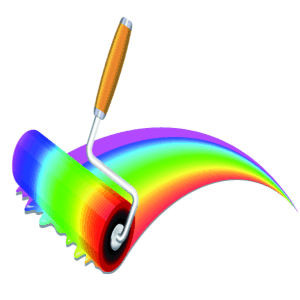 We've got a 100% Satisfaction Guarantee
If, for any reason, you don't love your new paint job, we'll return and fix it for you—free of charge—until you are happy.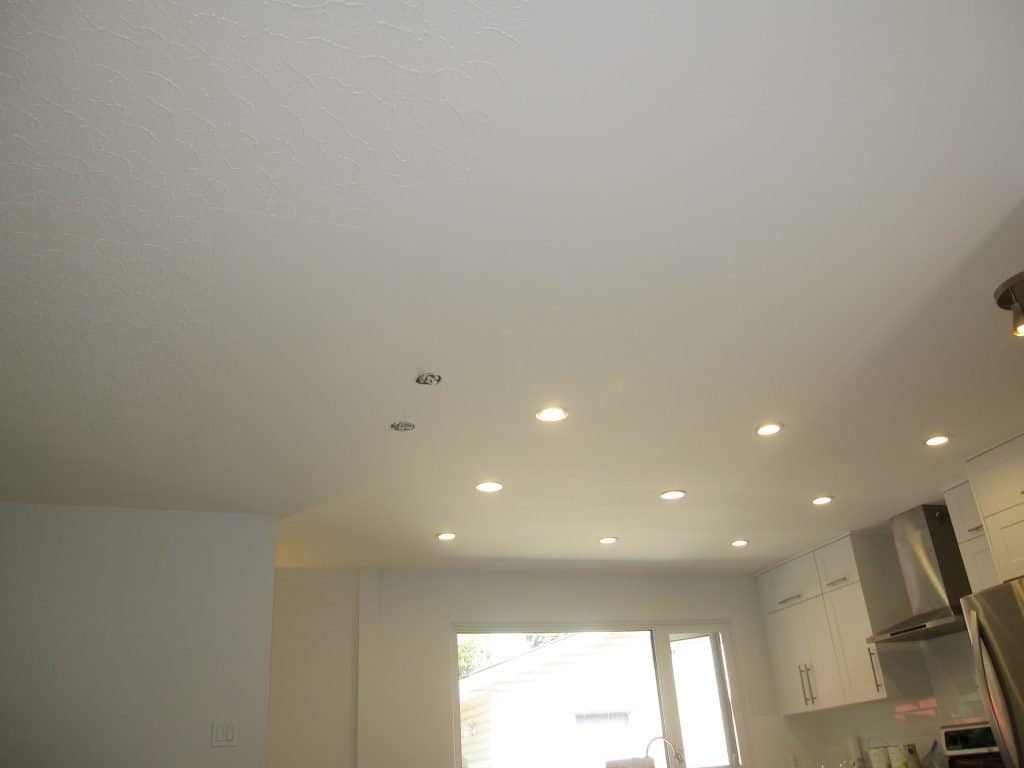 Keep the project on budget and on schedule
Maintain a tidy job site
Protect  your outdoor furniture,walkways,plants,shrubbery with drop cloths
Make sure that the radio isn't blasting and disturbing anyone
No smoking on job site. None of our painters are allowed to smoke on the property
We'll be On the job from start to finish. We promise to finish the work in the agreed upon time
We promise to have open communication with you  every step of the way
The crew will work in a safe and secure manner when moving ladders or operating equipment. 
We offer a written three-year warranty on most interior &  exterior painting projects in Calgary. This includes labor and materials
We'll be glad to help
Contact Us